Get a Clear View of Your Security
Definitive Assessment of Vulnerability
Actionable Alerts with Context
Incident Impact Analysis and Remediation
AWN Portal
Arctic Wolf knows that every company is different and that there is no one way to do security that works for every company. That is why AWN CyberSOC is customized to every customer's operational and security policies so your managed threat detection and response service conforms to the way you do business. AWN Portal is designed to provide you with a definitive view of your security posture. You get an intuitive interface to help you understand your security posture with a clear blueprint for vigilant security.
Get a Handle on Overall Security Performance and Maximize Security Coverage
Your dedicated Security Engineers will help you identify and add relevant new data sources as part of your service. Get a simple, clear view of your company's cybersecurity.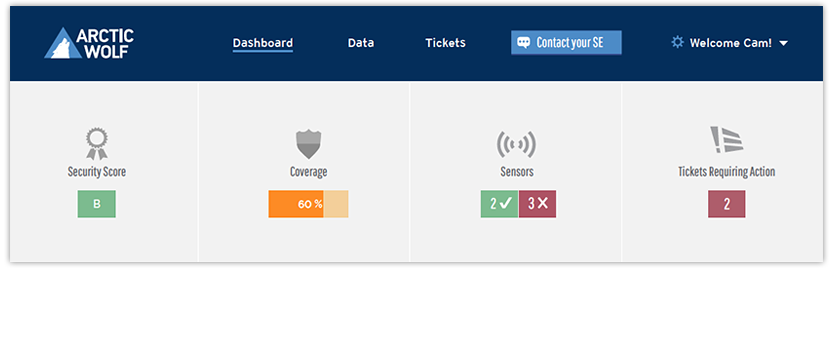 Automated Security and User Behavioral Analytics
AWN Portal provides graphical representations of external vulnerability scans so you can identify the public-facing, internet-connected devices in your environment. What typically takes hours is available to your IT staff with just a few clicks. The scan identifies external vulnerabilities, and your security engineer will provide expert advice and a clear blueprint to improve your security.
Bringing Reports to Life – See Where your Traffic is Going
AWN CyberSOC collects an exhaustive amount of data to understand the security of your people, network and assets. Data is collected from your network and sent to the AWN Cloud where your operational and security policies are applied. Your data is also correlated with third party threat intelligence data to ensure that you are protected against the latest known threats. AWN Portal presents graphical representations so that the data can be easily understood by IT staff or executive management.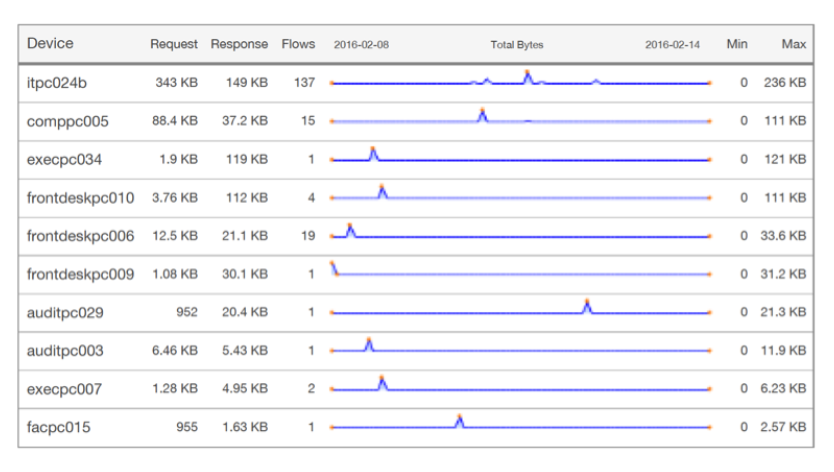 Effortlessly Communicate with Your Own Personal Cyber Warrior
You no longer have to struggle to deploy, manage and use complicated tools to detect and respond to threats. Each AWN CyberSOC customer is assigned a dedicated security engineer who is truly a cyber warrior. Your cyber warrior is always on the other end running threats to ground and feeding you the information you need to take action against today's threats.