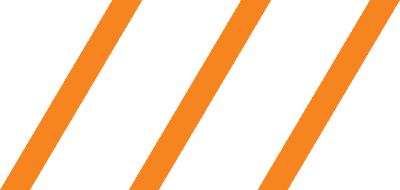 The Arctic Wolf® Security Operations Platform
Designed to collect, enrich, and analyze security data at scale.
See the complete picture with broad visibility, unlimited event data, and on-demand access to retained logs​
Focus on what's important with broad correlation that creates tangible risk quantifications and actionable threat intelligence
Detect advanced threats with machine learning and detection engines that reduce alert fatigue
Cloud Native Security Operations Platform
Broad visibility across endpoint, network, and cloud.
The Arctic Wolf Platform processes over 65 billion events per day and enriches them with threat intelligence and risk context to drive faster threat detection, simplify incident response and eliminate alert fatigue.
The Arctic Wolf® Platform Powers:
How a cloud native platform helps security operations
Rapid feature and capability development that evolves in line with rapidly changing security demands, generating multiple market-leading solutions—all atop a single security operations platform.
Discover more threats and risks with detection and security event collection that span networks, endpoints, and cloud.
Enriches telemetry collected from your existing systems with data from multiple sources to add context without needing to rip and replace your existing products.
Secure your move to the cloud
Connects to and monitors cloud platforms for threats, risks, and misconfigurations, and simplifies cloud security across IaaS and SaaS resources.
Predictable Pricing and Unlimited Data
We don't place limits on what you can monitor, and we don't charge based on event volume or events per second which makes our pricing more predictable and easier to understand.
Core technologies like threat intelligence, advanced threat detection, and vulnerability management are included with Arctic Wolf.
We have three core solutions today and we will continue to build new solutions on the same platform to be there for you as the security landscape changes.

"Cybersecurity threats continually transform and mature. Arctic Wolf, however, delivers the tools and expertise to continually monitor our environment and alert on these threats. I rest easier knowing our operations are monitored 24×7 with Arctic Wolf's SOC-as-a-service."
AJ Tasker,
Vice President and Director of IT, First United Bank & Trust

Most organizations lack complete visibility into their security infrastructure and face more than 10,000 alerts per day which leads to alert fatigue and blind spots in coverage.
The top barrier to SOC success, according to 65 percent of respondents, is the lack of visibility into the IT security infrastructure.
The top reason for SOC ineffectiveness, according to 69 percent, is lack of visibility into network traffic.
Only about half of SOCs have threat intelligence (51%).