AWN CyberSOC: Managed Threat Detection & Respons

e
24×7 monitoring, analysis and customer alerting of security events
Customer-dedicated security engineer provides expert guidance
Data analytics incorporating three different machine learning algorithms
Monthly external vulnerability assessments
Fully managed cloud-based SIEM
External threat feed subscriptions for no additional charge
Custom alerts and response management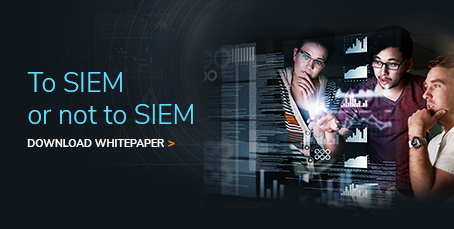 Is SIEM Right for Your Company?
Discover the top 5 reasons why SIEM can be a bad choice for mid-market companies
READ WHITEPAPER
AWN CyberSOC is worth its weight in gold. For less than the cost of one full-time person, we get the services of an advanced state of the art security operations center.
Sean Merrell / Network Administrator, Stevens Aviation