Arctic Wolf
Incident Response
Respond Faster.
Emerge Stronger.
Make Arctic Wolf your first call when you have a breach or cyber incident. We are ready to stop the attack and restore your organization to pre-incident business operations.
When cyber attacks result in a breach or cyber incident, organizations need a proven partner.
Arctic Wolf Incident Response is a trusted leader in incident response (IR) leveraging an elastic framework that enables rapid remediation to any cyber emergency at scale. Valued for breadth of IR capabilities, technical depth of incident investigators, and exceptional service provided throughout IR engagements, Arctic Wolf Incident Response is a preferred partner of cyber insurance carriers.
Contain the threat and prevent the threat actor from regaining access
Identify the root cause and the extent of malicious activity
Recover data, restore systems, and return to normal business operations
Benefits of Arctic Wolf Incident Response
Respond Faster.

Emerge Stronger.
Types of Incidents Commonly Resolved
No matter the attack vector, we have experience mitigating the threat and remediating the damage across endpoint, network, identity, and cloud environments.
Arctic Wolf Incident Response Timeline
The Arctic Wolf Difference
A named Incident Director serves as your primary point of contact throughout the incident response process providing progress updates, DFIR findings, and incident data reports, so everyone in your organization – from the SOC to the board room – understands the status of the investigation and the significance of findings.
The Arctic Wolf Elastic IR Framework enables a rapid response to any cyber emergency at scale. A dedicated Incident Director orchestrates every response and assigns team members based on the attack type, scope of incident, and phase of response. Team members work in parallel through the response to minimize downtime and costs.
Arctic Wolf has responded to thousands of cyber catastrophes, with experience managing and negotiating cases for all major threat groups across industries.
Arctic Wolf's team of experienced IT professionals, former law enforcement, and digital forensics experts offer well-rounded protection to remediate the incident.
Business restoration is the key to incident response success
By utilizing our Elastic Response Framework, Arctic Wolf Incident Response is able to focus on restoration from minute one, allowing your organization to resume operations quickly while minimizing costs.
Arctic Wolf IR JumpStart Retainer
The Arctic Wolf IR JumpStart Retainer is the first proactive incident response retainer that combines incident response planning with a 1-hour SLA and no prepaid hours.
Get priority access to incident response experts and a preferred rate on IR engagements without committing to a minimum number of incident response hours.
IR JumpStart Retainer Benefits:
Complimentary scoping call
IR plan assistance, review, and secure storage
Following Partnership with Arctic Wolf
"This is one of the most significant threats to this organization's existence that I have encountered in my 32 years here. On behalf of each and every one of us in this entire organization, I thank you, with the greatest sincerity and respect."
CEO, National Manufacturing and Logistics Company
Incident Response Resources
Get Access to Incident Response
There are 3 ways you can access IR services from Arctic Wolf.
Arctic Wolf JumpStart Retainer
Your MSP or IT partner can refer you
Emergency access available 24x7
Increase Business

Resilience
Stop Breaches Before They Disrupt Business
When it comes to mitigating the impact of any security incident, it's a race against time to ensure the safety of your team's most valuable assets.
Learn how the Arctic Wolf Platform and Security Teams can help your organization detect the undetectable in only minutes and support ongoing security training to minimize the risk of breaches through human error.
LOCAL GOVERNMENT
RANSOMWARE ATTACK
For the first time, we invite you to take an exclusive and real life look at how Concierge Security experts within Arctic Wolf's industry-leading Security Operations workflow triage investigated, escalated and remediated a ransomware attack on a local government organization.
Manufacturing
Business Email Compromise
We'll show you how the Arctic Wolf platform detected an email account takeover in only 19 minutes with the dedicated team of security experts investigating and alerting the customer in less than 10 minutes.
Construction Industry
Microsoft Exchange Vulnerability
Join us for our latest real-world attack example which will walk through an attack on a customer in the construction industry with the attacker leveraging the Microsoft Exchange vulnerabilities that were released in early 2021.
Arctic Wolf Security Operations Warranty
Financial Assistance to Mitigate Cyber Incident Costs
Arctic Wolf stands behind our security operations solutions with the Arctic Wolf Security Operations Warranty, a no-cost customer benefit that provides up to $1,000,000 in financial assistance for cybersecurity incidents.
The warranty covers a wide range of incident expenses and is available to customers who utilize Arctic Wolf Managed Detection and Response plus additional Arctic Wolf solutions. Read more in our Security Operations Warranty datasheet.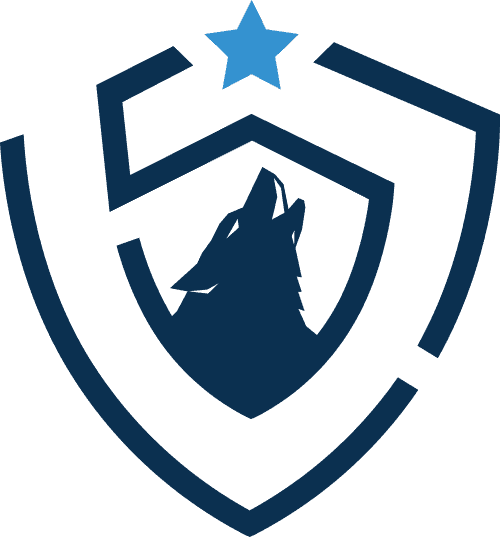 Security Operations Warranty