After a year of high-profile cyberattacks and uncertainty caused by the extended pandemic, Arctic Wolf wanted to understand the impact this period has had on cybersecurity strategy and business overall.
In August of this year, we commissioned a survey of over 1,400 senior I.T. decision-makers and business executives in the U.S., U.K., and Canada, and today we are publishing the results.
Key findings of the survey include:
The Private Sector Remains Skeptical about Government's Ability to Mitigate Cyber Threats
Survey respondents revealed that despite recent interventions into cybersecurity issues, they lack faith in the government's ability to protect them from cyber threats, with 60% of organizations believing that spending on new security tools and services is the most effective way of stopping attacks. Other notable findings include:
China (41%) and Russia (41%) are seen equally in the eyes of global I.T. decision-makers as the source of the most dangerous threats targeting their businesses
On the heels of advanced diplomatic talks between Russia and the USA on mitigating eCrime and ransomware attacks, only 15% of U.S. executives believe that diplomacy effectively stops future cyberattacks. In comparison, 31% believe retaliatory cyberattacks against foreign nations would be effective.
One-Third of Enterprises Experienced a Six-figure Breach Last Year; More than Half of Business Owners Admit to Concealing a Breach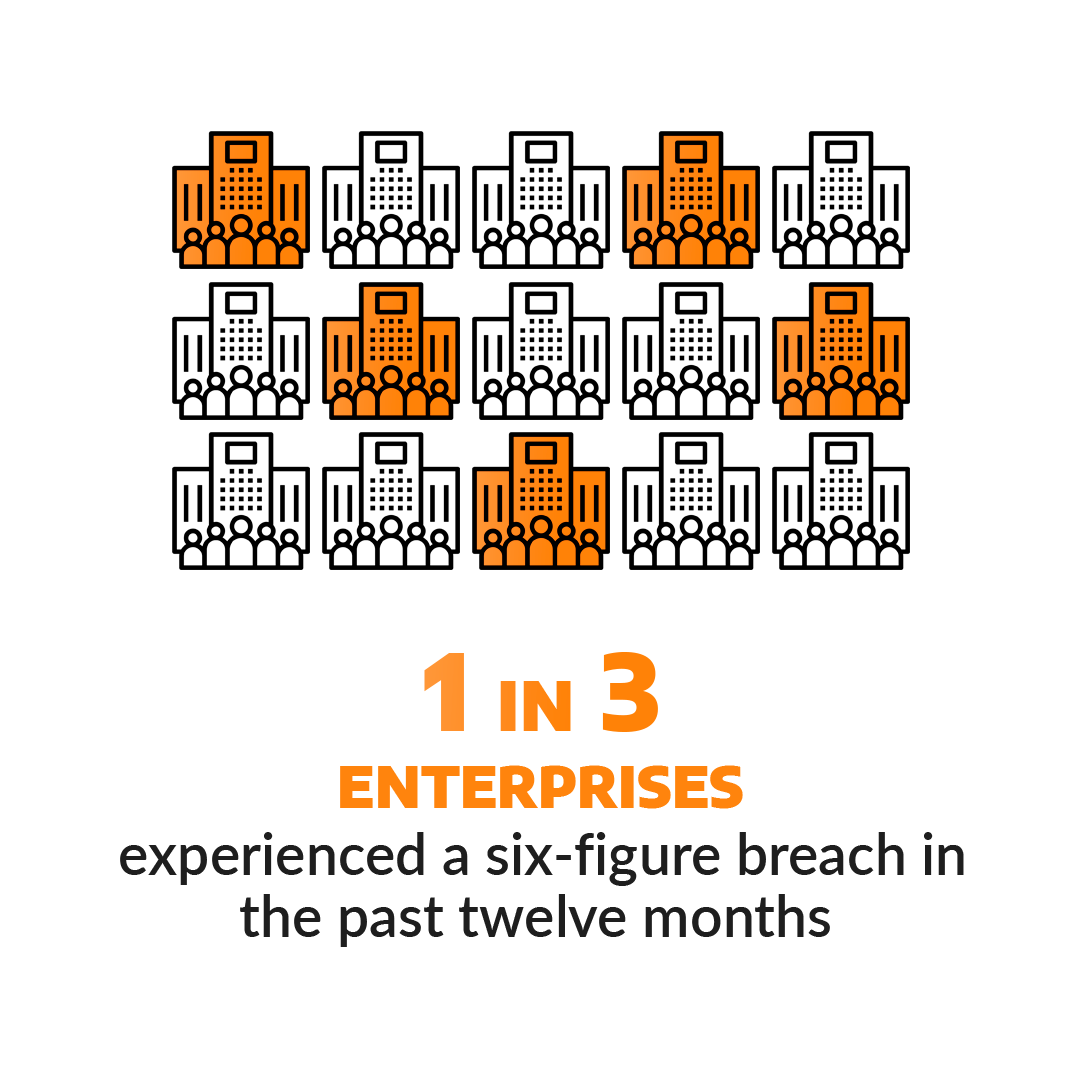 Over the past year, more businesses have become keenly aware of the need to reduce both the likelihood and the impact of a cyberattack as nearly one-third (32%) of organizations surveyed claim to have experienced a breach that exceeded six figures in the past year. Additional insights include:
One in five (21%) respondents stated their organization have knowingly concealed a cyber-attack to preserve the reputation of the business, with a staggering 61% of business owners admitting to having concealed a breach themselves
The attitude towards paying a ransom varies significantly by role within an organization, with 56% of I.T. middle managers claiming they would never pay a ransom, but only 22% of the C-suite executives claiming the same
Confidence in Ability to Secure Hybrid Work Environments Remains Low
As organizations across the globe continue to plan the post-pandemic work strategies, the survey revealed that 55% of enterprises plan to be working in a hybrid environment (splitting time between the office and home) by the end of 2021. However, despite the majority of organizations embracing hybrid work, many executives still lack confidence in their cybersecurity posture, with the data revealing:
Three-quarters (74%) of executives adopting hybrid work believe their in-house I.T. and security teams lack the capability and expertise to fend off ransomware or other sophisticated cyberthreats
60% of executives believe their individual employees could not identify a cyber-attack targeting their business in any working location
Stay tuned to the blog because we plan to publish additional findings that dig deeper into how executive attitudes differed between the U.S., the U.K., and Canada in the coming weeks.
Additional Resources