The Arctic Wolf Partner of the Year Awards honor the top companies who played critical roles in helping us achieve our annual goals and bring our security operations solutions to new customers across North America and beyond.
The Qualities of a Great Partner
Partner of the Year award winners were selected for their stellar achievements in several key areas, including engagement and education, revenue growth, pipeline creation, and cooperative marketing initiatives.
Over the course of the next year, these companies will receive enhanced benefits to recognize their commitment to growing with Arctic Wolf.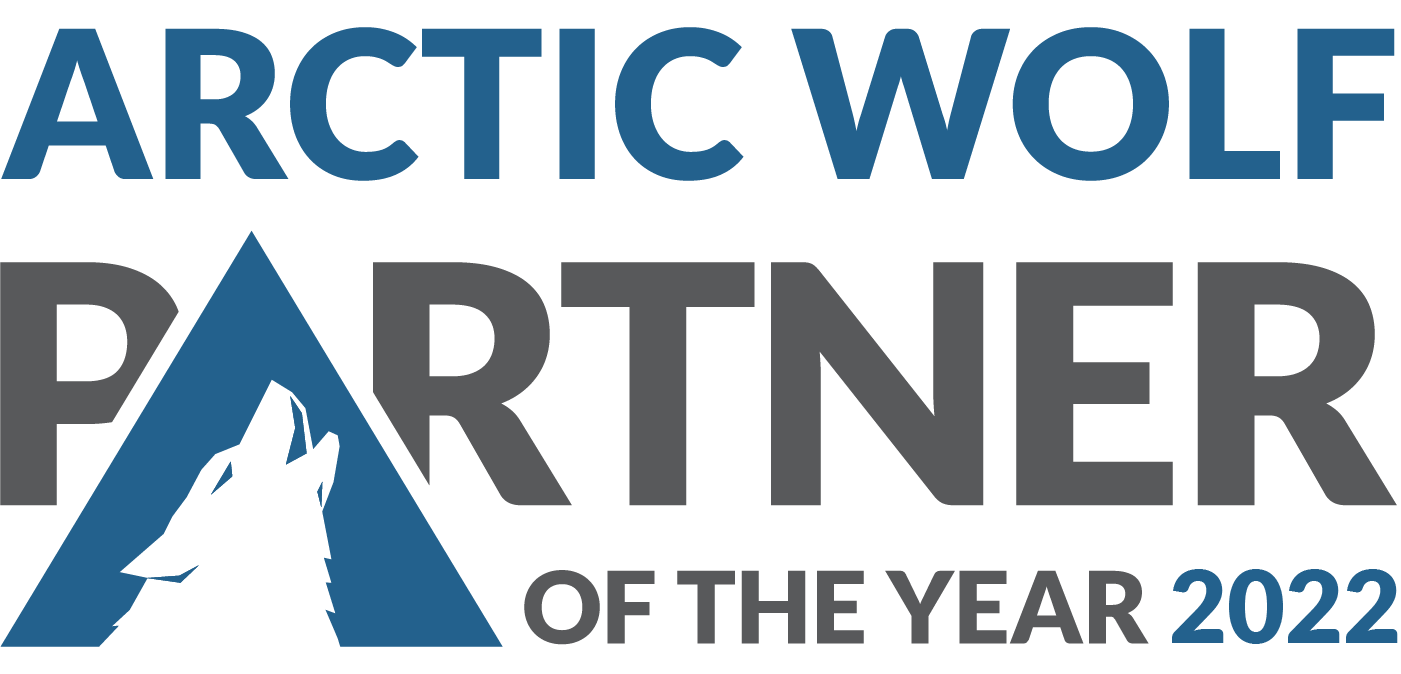 And the Partners of the Year for 2022 Are…
Alpha Partner of the Year:
Heartland Business Systems, who demonstrated excellence and "made a unilateral commitment across the organization to engage all sales and technical resources with Arctic Wolf."

Rookie Partner of the Year:
People Driven Technologies, Inc., who "exceeded their sales goals and demonstrated a high degree of engagement through training, enablement, and demand generation activities."

Distribution Partner of the Year:
Ingram Micro, who helped "accelerate Arctic Wolf's reach and brand awareness within the channel ecosystem."

Large Solution Provider (LSP) Partner of the Year:
GuidePoint Security, for its "steadfast commitment to collaboration, partnership, and revenue growth."

Managed Service Provider (MSP) Partner of the Year:
WrightCore, a ConvergeOne Company, who "demonstrated partner excellence by utilizing Arctic Wolf internally, and becoming a first-hand solution advocate."

National Solution Provider (NSP) Partner of the Year:
CDW for "demonstrating year-over-year revenue growth, excellence in go-to-market strategy, and amplified end user-focused activity."

EMEA Partner of the Year:
TruStack who "since becoming a partner, have contributed the second highest EMEA partner revenue in just 10 months, they have also deployed Arctic Wolf internally, ensured 100% of their sales & technical staff are fully trained and have delivered multiple, well planned and executed marketing activities."

Regional Partners of the Year:
For "significant growth as a result of engagement, training, demand gen activities, and business planning."
Northeast: Gotham Technology Group
Southeast: Veristor
Great Lakes: Logicalis
North Central: Heartland Business Systems
South Central: CMA Technology Solutions
Mountain West: Right! Systems Inc.
California: Nth Generation, Inc.
Mid-Atlantic: Core BTS
Canada: Softchoice
Congratulations to all our FY22 Partner of the Year award winners. HOOOOOOOWL!
About the Arctic Wolf Partner Program
As a 100% channel go-to-market company, partners are the lifeblood of our business and the exclusive providers of Arctic Wolf solutions. As part of our commitment to the channel, our Wolf Pack Partner Program rewards, recognizes, and accelerates the growth of partners of all types and sizes.
Through comprehensive on-demand training, exciting promotions, and a vast library of sales and marketing enablement resources, our award-winning Wolf Pack Partner Program fuels our mutual success and strengthens our mission to end cyber risk.