After a two-year hiatus, we couldn't have been happier to spend the week in the Bay area with our customers, partners, and peers at the RSA Conference. The opportunity to showcase our latest solutions and technologies while connecting with some of the smartest people in the industry is something we've missed dearly, and meeting with our customers in person has made the 2022 conference sweeter than ever before.
We were thrilled to help conference-goers travel back in time for a few minutes to experience some '80s nostalgia inside our Arctic Arcade and DeLorean Den, including an authentic DeLorean coupe straight out of the Back to the Future movies. Our Arctic Wolf Invitational Golf tournament at Half Moon Bay Golf Links outside of San Francisco was also a welcome reprieve from the mania inside the Moscone Center.
Now that RSA is in our rearview mirror (along with some fiery tire tracks and a spinning license plate), the Pack wants to take a quick look back in time at RSA 2022. Here's just a few of the announcements we made, all helping customers put the pedal to the metal and floor it to the future of cybersecurity.
The Only Thing Constant is Change
The theme of RSAC 2022, "Transform," was fitting for an industry that's always innovating. Last time the Pack was in San Francisco, there were only 300 of us company-wide, and the cybersecurity industry at large couldn't fathom the pivotal role it would soon play in keeping the world running smoothly during a global pandemic. Since 2020, Arctic Wolf® has gone global, growing to over 1,500 Wolves at last count, and the cyber threat landscape that governments, businesses, and individuals must navigate today has only grown more aggressive and sophisticated.
At RSA 2022 we were proud to debut a slew of new cybersecurity solutions and highlight programs that help organizations build business resilience.
As cyber insurance premiums become increasingly costly due to both the rising rates of cyber attacks and the climbing average cost of a breach, businesses who want to become (or remain) insured will have to maintain their cyber hygiene and stay vigilant against malicious actors. But it can be difficult for a company to know exactly what resiliency looks like in action, especially as the threat landscape changes day-by-day. That's why we've made enhancements to MyCyber, the cybersecurity benchmark platform from Tetra Defense, an Arctic Wolf Company. These enhancements will enable businesses to continually evaluate their security posture and better navigate the changing cyber insurance landscape.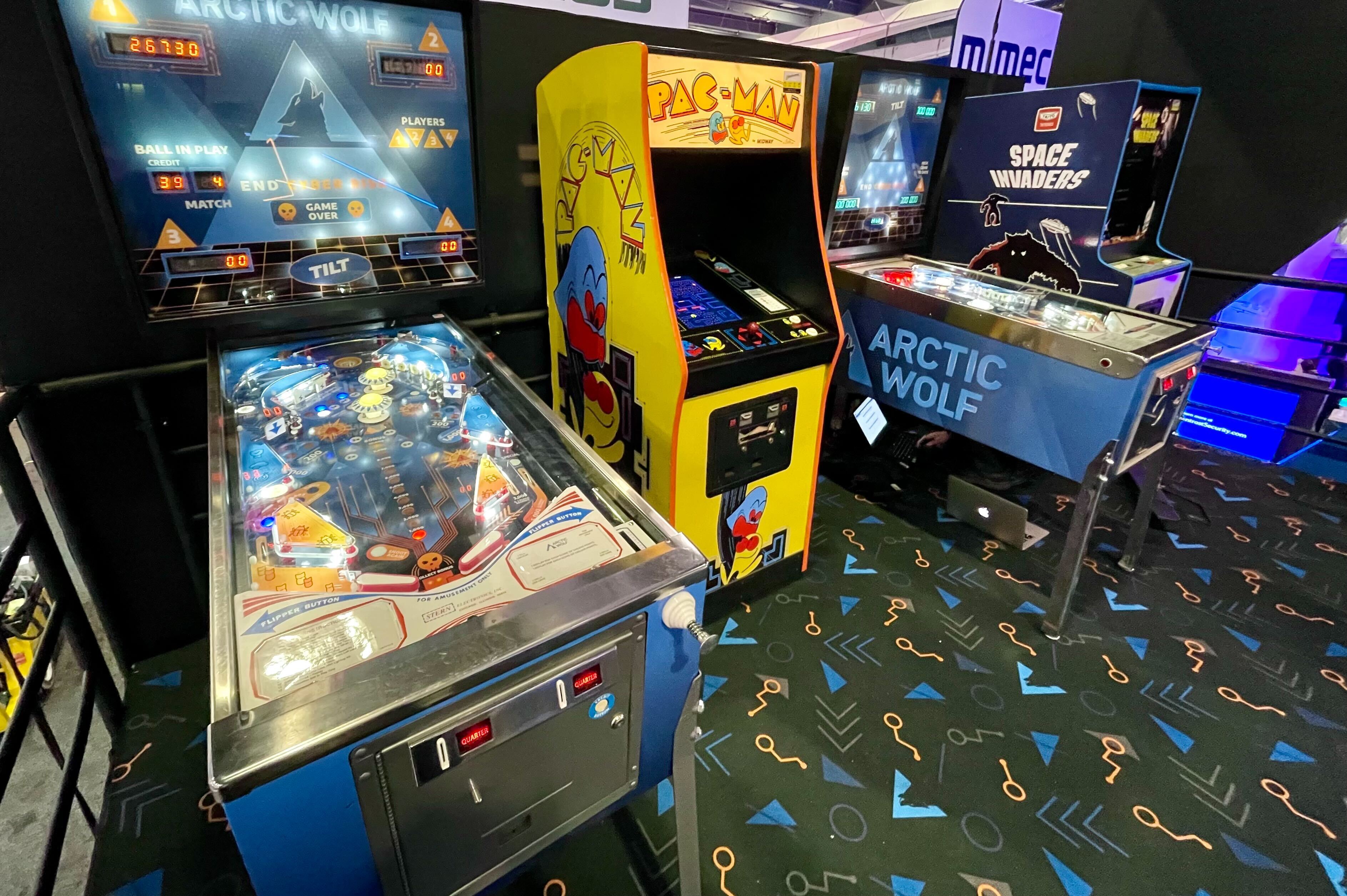 Arctic Wolf Security Journey
We also highlighted the Arctic Wolf Security Journey, a program to help guide our customers through the NIST Cybersecurity Framework. By combining data from the Arctic Wolf Security Operations Cloud with expertise from our Concierge Delivery® model, our customers can focus on solving cybersecurity challenges specific to their business such as reducing cloud security exposure or meeting compliance standards. These benefits add to existing Arctic Wolf programs to build business resilience, like the Arctic Wolf Security Operations Warranty that allows qualifying customers to receive up to $1,000,000 in coverage to support their recovery activities if they fall victim to a successful cyber attack.
So, while the cybersecurity and cyber insurance industries continue to transform, we're helping our customers build a holistic cybersecurity posture. As we continue our mission to end cyber risk, we're taking everybody who played pinball with us this week along for the ride. Did you miss us at RSA? Don't fret. There are plenty of opportunities to meet us this summer. We're heading across the pond to Infosecurity Europe in London from June 21-23, and we will be back stateside for Black Hat USA in Las Vegas from August 8-11.