Imagine living in a sprawling mansion filled with valuables and never checking the doors, windows, and alarm system to make sure everything is secure. It would be hard to sleep at night without being certain you've locked every last way into the house, and that the bump in the night you hear is just the cat knocking over a lamp instead of a burglar who slipped right past your unset alarm. For too many organizations, this scenario represents their cybersecurity.
As companies move from on-premise legacy infrastructure to the hybrid cloud, they significantly expand the size of their attack surface. More areas to attack make it that much more likely a vulnerability is present. You can hope that hackers don't stumble upon it, but hope is not an effective cybersecurity strategy.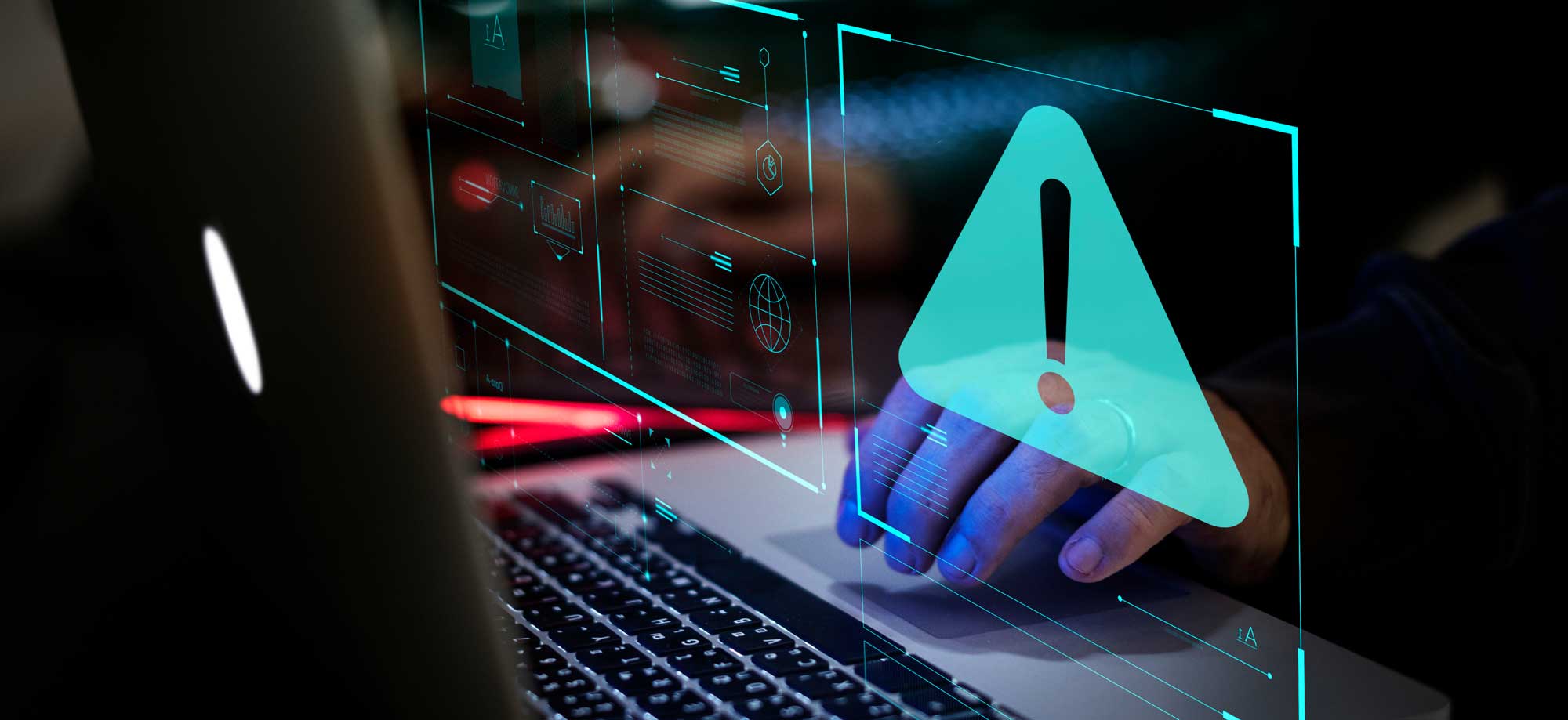 What You Need to Know to Improve your Risk Management
1. Vulnerability Scanning Is Essential
To overcome the visibility gap, companies must prioritize vulnerability scanning. Vulnerabilities on your network leave the door wide open for bad actors to come in and steal proprietary data or customer information, conduct a ransomware campaign, or cause all kinds of general chaos.
Not only that, but vulnerability scanning is often required to meet compliance requirements for businesses in a variety of industries. Almost every compliance regulation (e.g., PCI-DSS for the payment industry or HIPAA for healthcare) requires a risk assessment program that meets exacting standards.
2. Vulnerability Scanning Never Stops
Even for companies that prioritize vulnerability scanning, it is often a case of too little, too late. If your company only scans on a weekly or monthly basis, that leaves gaps for attackers to exploit a vulnerability when you're not looking. Rather than make vulnerability scanning a scheduled event, make it an ongoing process.
Keep in mind that scanning is only the beginning. Make sure you constantly receive actionable reports that help prioritize patching in the most effective way to reduce your risk exposure. Understanding your cyber risk posture across your external networks and internal devices—along with benchmarking your organization against industry standards—lets you take the necessary steps to improve your overall security posture.
3. Vulnerability Scanning Is Just the Start
Vulnerability scanning is one part of a larger security foundation that can only be built by putting the right people, processes, and technology in place. That means you can't rely on automated approaches alone.
Arctic Wolf's Concierge Security® Team provides a quantified, real-time understanding of your cyber risks so you can take prioritized action to improve your cyber risk posture. Arctic Wolf® Managed Risk complements Arctic Wolf® Managed Detection and Response, part of the most comprehensive security operations center (SOC)-as-a-service in the industry.
You can use the Arctic Wolf® Managed Risk proactive service delivery model to:
Quantify intangibles using clear and meaningful numerical scores, so you can understand your risks 

 

Continuously assess vulnerabilities within your organization, so you can achieve superior results compared to periodic tests or ad-hoc scans

 

Gain a better understanding of your attack surface and your overall vulnerability management program context, so you can understand your current device and network coverage, as well as identify issues within the environment

 

Gain visibility into your assets and asset context through asset tagging, asset criticality, and asset deduplication, so you can make your environment more contextualized

 

Get up to speed with a dashboard that tells your cyber risk story in a single pane

 

Get tailored risk prioritization according to asset and risk context on your overall attack surface, so you can begin patch management and  make the case for alternative resource allocation as needed

 

Get proper coverage, prioritization of risks, and consultation on hardening your environment, so you can ensure your mitigation efforts are successful

 
Learn how to gain visibility into your cyber risk posture by downloading our white paper: Reduce Your Attack Surface with Continuous Risk Assessment.