Cybersecurity Alert Fatigue
What It Is, Why It's a Problem, and the Challenge of Combating it
Cyber attacks grow more relentless and sophisticated each year. To defend themselves against threats, organizations typically turn to additional tools for strengthening their security programs and protecting their attack surface.
While
tools
can
enhance
protection
and
visibility,
they
also,
in
turn,
generate
a massive
volume
of events
and
alerts.
And therein
lies the
problem.
-
-
-
-
-
-
When faced with a deluge of potential attacks, security analysts can quickly become overwhelmed. In fact, many attacks succeed not because a tool failed to raise an alert, but because the alert was missed or ignored by an analyst.
When analysts receive an overwhelming number of alerts from cybersecurity tools and are tasked with spending time reviewing and responding to each one, it can create an environment where it is impossible to distinguish important alerts from the unimportant ones.
Common tools that can trigger additional alerts and contribute to alert fatigue include:
but are not limited to
This operating environment of all noise and no signal is known as

"cybersecurity alert fatigue,"

and it has real costs for the professionals and businesses impacted by it.
-
-
-
-
-
-
-
A
state
experienced by
security
professionals
exposed
to a
high
volume of
alerts
in a brief
period,
resulting in
decreased
effectiveness
and detection of
legitimate
threats.
Why Alert Fatigue
is a Problem
Alert fatigue is not just an overwhelming annoyance, it can be a major risk for your entire organization. Alert fatigue has real, quantifiable impacts on an organization's finances, staffing, and security.
Climbing Alerts, Climbing Costs
Depending on your industry and the size of your organization, your daily alert count can climb into the tens or even hundreds of thousands. Each of these alerts has the potential to represent a real threat, but the sheer fire-hose volume of them can quickly overwhelm a security team.
According to IBM's 2021 Cost of a Data Breach Report, the average cost of a data breach in the US reached $9.05 million in 2021.
Organizations cannot afford to ignore a single alert. Yet, when a security team is impacted by alert fatigue, more than a quarter of alerts get ignored — every week.

Number of alerts received by the average security operations team each day
Percentage of IT Teams that admit to ignoring many lower priority alerts

The Challenges of Staffing
Staffing a cybersecurity team is an expensive (and ongoing) undertaking for any organization.
It can be difficult to secure enough budget to cover adequate headcount, to say nothing of the challenge in attracting and retaining scarce, sought-after cybersecurity talent.
When these hard-won analysts spend substantial amounts of time reviewing and responding to the deluge of alerts they are being kept from the high-value tasks and strategic initiatives you really need them for.
Your organization ends up paying top-dollar talent to complete low-skill tasks.
Percent of security alerts fielded by organizations that are false positives
Hours per week the average security analyst spends responding to false positive alerts
Average median hourly wage for an information security analyst in 2020
Yearly cost of false positive alerts per analyst
The constant need for alert triage is menial, mundane, and exhausting. Attackers don't keep business hours, which makes reviewing and responding to alerts a 24×7 task—requiring a large team of analysts to provide round-the-clock coverage.
Constant alert triage takes your team away from the challenging, meaningful work that drew them to the field in the first place.
Security professionals
can end up
feeling drained
and
unsatisfied
in their roles, leading them to
seek out
more well-resourced
organizations
that provide hands-on opportunities with new and
emerging technologies
, and have a defined
career growth
trajectory.
Dive Deeper:
Hear from Arctic Wolf's CISO
The threat within: We need to talk about mental health in cybersecurity
With fears of a 'Great Burnout' to follow the 'Great Resignation,' leaders across all industries are grappling with the question of, 'how do I keep the talent I have?' This is in addition to filling the innumerable open positions in their organizations. Unfortunately, in the cybersecurity world, the 'Great Burnout' is already well underway, and it's on leaders to address it head-on.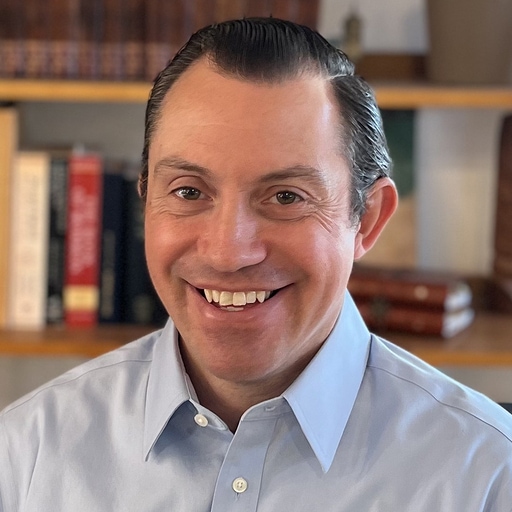 Vice President, Chief Information Security Officer, Arctic Wolf
Staff Turnaround is Costly
Considering that training an analyst properly is a process that often takes the better part of a year, and that the average analyst changes jobs every two years3, there is a direct—and costly—correlation between alert fatigue and staff attrition.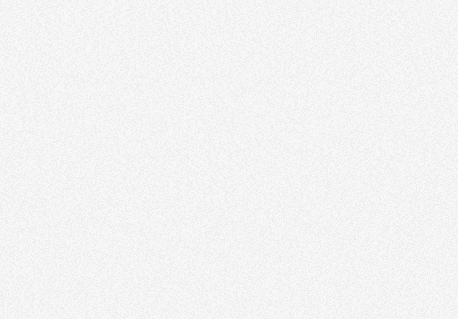 Percentage of security professionals who claim they are experiencing burnout
Alert fatigue impedes not only an organization's ability to identify the real alerts from the false ones, but also its ability to rapidly react to actual breaches.
When alert fatigue sets in, incidents are improperly investigated or outright ignored, creating a dangerous precedent in your organization that some alerts don't need to be reviewed.
Being slow to respond to—or outright ignoring—cyber alerts can open the door to attackers, allowing them to conduct a wide range of malicious activity from deploying malware to encrypting your files with ransomware, leading to costly, damaging data breaches.
Percentage of IT teams that report manual processes slow down their alert triage

Percentage of organizations who reported a doubling in their alerts since 2015

Average days elapsed between an attack incident and its detection
Many of the most high-profile data breaches occurred not because the security tool failed to create an alert, but because the alert was not thoroughly investigated. Take the recent ransomware attack on HSE Ireland, the country's public-funded healthcare system:
"There were several detections of the attacker's activity … but these did not result in a cybersecurity incident and investigation initiated by the HSE and as a result opportunities to prevent the successful detonation of the ransomware were missed."
Percentage of breaches that take months or even years to detect
The size of attack surfaces and the rate of cyber attacks increase each year. To keep pace and stay secure, many organizations have resorted to adding more security tools to defend more systems than ever before. Rather than reducing risk and increasing efficiency, however, the addition of more tools increases complexity and reduces effectiveness.
Organizations using more than
50 tools

ranked themselves

8% lower

in their ability to detect an attack, and around

7% lower

when it comes to responding to an attack.
Average number of security tools employed by an organization
Average number of tools required to respond to a single alert
What is Alert Fatigue Costing Your Organization?
If you're ready to reduce your organization's alert fatigue, an important first step is to quantify what it is costing you in time and money. Use our interactive calculator to find out how much alert fatigue is costing your organization.
Why Combating Alert Fatigue
is a Challenge
There are steps that can be taken to address alert fatigue and reduce its impact on your team. These steps can cut down on the volume of false positives, reduce instances of duplicate alerts, and increase context around less immediately actionable alerts.
Principally, these steps include fine-tuning the detection alert rules of your tools, better-integrating tools where you are able, and developing adequate workflows and playbooks for analysts. However, none of these are simple set-it-and-forget-it steps.
Detection Alert Tool Management
The detection alert rules on your tools need to be continually re-tuned to reflect changes in an organization's IT environments.
Properly integrating tools is a time-consuming task that can only be accomplished if your tools are interoperable, and there's often little incentive for vendors to create tools that integrate and communicate with one another.
Playbooks and workflows can add context to help security teams avoid the time-sink of disjointed events but identifying and providing that context is no small task. And, since alerts will change as tools are added and removed, it is a never-ending chore.
While these steps will provide some relief, the consistent time and effort required makes these options less viable solutions for already small or overextended security teams.

That's why more organizations are turning to a single, comprehensive solution to the problem of alert fatigue.
The Solution to
The Problem
The Benefits of

Managed Detection and Response (MDR) Providers
MDR is an increasingly popular solution since it often delivers real-time, 24×7 monitoring, detection, and response using a holistic, turnkey approach. A cost-effective alternative to building an in-house security operations center, MDR protects against advanced threats and enables organizations of all sizes to follow cybersecurity best practices even within resource constraints.
The Benefits of Partnering with an MDR Provider
Free-up time for your internal security team to work on business-critical projects.
Create more opportunities for your team to do meaningful work, increasing the likelihood that you will retain your top security talent.
Reduce your costs while strengthening your security posture and increasing your security maturity.
Get access to seasoned cybersecurity specialists with a wide range of skills.
Utilize advanced technology and a comprehensive suite of tools.
Get a security force multiplier at significant cost savings.
Gain access to advanced analytics and reporting tools.
Essential Elements of an MDR Provider
Not all managed detection and response services are created equal. Here are the key features your organization should look for in a potential MDR partner:
Arctic Wolf works with your existing tech stack to immediately begin monitoring your environment, ensuring proactive and dynamic detection and response to threats, intrusions, and attacks. Organizations receive timely and actionable intelligence from an always-available team of expert security analysts—without the overwhelming noise of endless false positives.
And we do all that for a predictable monthly cost far below what you would spend to stand up your own in-house security operations center.
Built on an open XDR architecture, the Arctic Wolf® Platform provides real-time, continuous monitoring, and threat hunting on your network.
And our Concierge Security® Team works as an extension of your internal IT team, offering 24×7 access to expert analysts with no cap on hours and providing incident response, vulnerability scans and assessments, compliance management and reporting, and regular reports on the state of your company's security posture.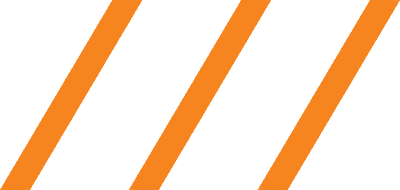 Cybersecurity alert fatigue is a problem we can help with
Arctic Wolf partners with you at every step of your security journey, proactively protecting your environment, increasing your security maturity, and providing you and your team with strategic outcomes for hardening your security posture.

Number of security events Arctic Wolf ingests weekly from partners across the globe

Average number of daily incidents escalated to Arctic Wolf customers

What is Alert Fatigue Costing Your Organization?
If you're ready to reduce your organization's alert fatigue, an important first step is to quantify what it is costing you in time and money.
Calculate how much alert fatigue is costing your organization and, when you're ready to consider a new solution, contact us for a demonstration of how Arctic Wolf can save time and money while keeping your data safe from cyber attack.