Happy Hispanic Heritage Month! At Arctic Wolf, our Hispanic & Latino Pack Unity Alliance over the past several weeks has supported a host of initiatives to listen and learn from our Hispanic and Latino Pack members, including dedicated virtual panel discussions, cultural exchanges and educational briefs on the history of Latin American independence movements.
Several of our Hispanic and Latino colleagues have also reflected on what their heritage means to them and how people of non-Hispanic heritage can practice better allyship, and we've been able to share their perspectives here.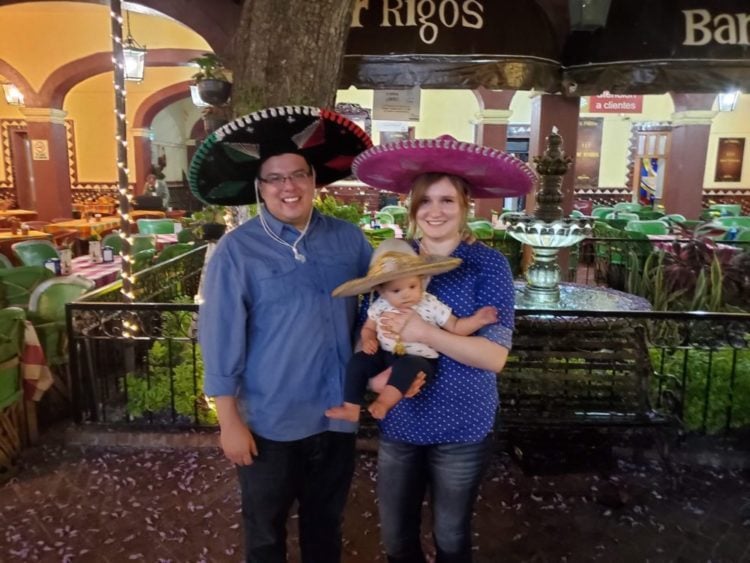 Anthony Hernandez
Heritage: Mexican
Role: Tier1 Sec Ops Manager
About me:
I am a proud Mexican American, born in Galveston, Texas and now moved to Utah with my beautiful wife. I LOVE my heritage! You'll probably catch me driving in my car listening to Juan Gabriel, Vicente Fernandez or Mana while downing some delicious cabeza tacos.
My parents immigrated from Mexico with the sole purpose of giving their children a better life. It was tough sometimes to make ends meet, but my parents worked their butts off so I could go to school and be where I am at today. I am sure this is a typical story for many of my fellow Latinos around the US.
What do you want the Pack to take away from Hispanic Heritage Month?
One of the biggest things that I would like for anyone to know about Hispanic Heritage Month is how difficult it can be for individuals that grew up different from the "American" way.
I didn't always have historically "American" traditions, and I grew up very differently than some of the people at school. For example, breakfast and lunch for me at school consisted of tortillas and some kind of beans or meat. So being understanding and accepting of different cultures even within the Latin/Hispanic community is huge! Not everyone is Mexican and you shouldn't assume that.
I also want the fellow young Latinos know that you can do anything you set your mind too! You don't have to feel like you are stuck doing the same work or business your parents had to endure while being in this country. You can dream and dream BIG, shoot for the stars! We have amazing roots and traditions don't ever be ashamed of them! Be proud of your heritage and share it with others, especially our food!
What's your favorite part about being a member of the Pack?
One of my favorite parts about being a member of the Pack is knowing that we all work together in a common goal of defending our customers from cyber threats. Everyone treats each other with respect and is in unison with the common goal of being better today than they were yesterday. It's motivating to be a part of such intelligent and driven group of people here at Arctic Wolf. We work as a pack to help one another out. We create a space for learning and growth and I absolutely needed to be at a place like this.
John Taylor (JT)
Heritage: Honduran
Role: Tier 1 Sec Ops Manager
About me:
I was born and raised in a mixed-ethnicity household in the state of Utah, but I have lived in various places in the Western United States. I inherit my Latino heritage from my mom, who was born in Honduras and immigrated to the United States in 1994. She later met and married my dad, a white American guy of English and Danish heritage. I am blessed to see life from a unique perspective, having been exposed to both American and Honduran culture.
From 2015-2017, I had the wonderful and unique opportunity to live in Guatemala, which is the country that neighbors Honduras to the west. There I experienced first-hand the daily way of life and culture of Central American people. The stories my mom would tell me of her upbringing in Honduras when she was a little girl became much more tangible during that time in my life.
What do you want the Pack to take away from Hispanic Heritage Month?
I'd like to bring more awareness to children of mixed ethnicities that face their own set of identity challenges in our society.  For me personally, I experienced being one of the few or only brown boys in a mostly white community. I found myself wondering if I belonged because I could see the physical differences between myself and my friends, and so could they.
Additionally, being raised in a community that doesn't incorporate many aspects of Latino culture leads to a feeling of disconnection from your roots, which leads to many of us feeling ashamed or resented within the Latino community because we're not "[Latino/Hispanic] enough". A lot of us experience an identity crisis because we feel ostracized from one or both races or ethnicities.
What I want others to take away from this is that mixed Latino/Hispanic kids exist, and many identify with and are proud of all parts of their heritage — regardless of their ability to speak the language, inherited characteristics, or their genetic makeup. This is a lesson I continue to learn even today. I am proud to be a Honduran American.
What's your favorite part about being a member of the Pack?
My favorite part about being a member of the Pack is the community of people I have the privilege to have as colleagues. I've never belonged to a professional organization that makes me feel as comfortable with being myself as Arctic Wolf. We are a team with a common goal and desire to help each other achieve it.