Arctic Wolf
Risk Scan Engine
Add powerful, standards-based security assessment capabilities to your software product.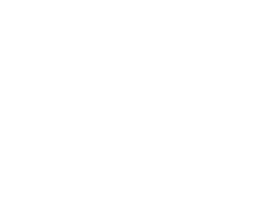 Scan Anything from Anywhere
Use Arctic Wolf Risk Scan Engine's powerful cross-platform capabilities to:
Benefits of Continuous Security Assessment
When you choose Arctic Wolf Risk Scan Engine OEM solutions, you save on development time and cost, and your customers get proven, best-in-class security scanning and threat intelligence solutions.
Best-in-Class SCAP Capabilities
12 platforms and 191 OVAL test adapters, including complete coverage for SCAP 1.2 and 1.3 Embeddable SCAP 1.3 Validated Module available.
Superior Public Content Support
Supports all authoritative public content (CIS, STIGs, RHEL, USGCB, OVAL Repo, and more).
Continuous Monitoring with Rapid, Detailed Issue Diagnostics
Generates detailed diagnostics with low impact, fully automated, resource tunable scanning.
Arctic Wolf Risk Scan Engine's collection and assessment capabilities lend themselves to a variety of automation use-cases, such as auditing system changes over time, quantifying configuration drift and assuring file integrity.
Configuration Assessment
IT administrators are faced with increasingly complex and challenging configuration management responsibilities, stemming from both regulatory and security requirements.
Vulnerability Assessment
Log4Shell, HeartBleed, Shellshock, and POODLE have shown that the need to scan for vulnerabilities continuously extends beyond the Windows domain.
Secure Baseline
CISOs need the ability to leverage existing industry and government best practices for secure configuration during all phases of the asset and infrastructure management lifecycle.
Security Content Authoring
Security Content Authors need easy-to-use automation authoring toolkits and robust, fully-featured interpreters without all the baggage of the typical enterprise security automation suite.
SCAP 1.2 & 1.3 Certification
Government technology providers can adopt Arctic Wolf to meet NISTs SCAP 1.2 and 1.3 requirements, satisfying OMB Mandate M-08-22 and associated procurement requirements. Arctic Wolf Continuous Configuration Assessment has proven coverage for all NIST validation programs.
Remote Management
Arctic Wolf Remote Management SDK allows developers to directly access the tool's reliable, standards-based system access capabilities.
Extensibility
The Arctic Wolf Risk Scan Engine's architecture makes it easy for developers to create custom test types, add platforms, and support pre-existing connectivity methods.
Arctic Wolf Risk Scan Engine
"Arctic Wolf Risk Scan Engine significantly accelerated our ability to offer market-leading SCAP 1.2 support in SAINT 8, and their support was invaluable in the NIST certification process. "

Frequently Asked Questions
About Arctic Wolf Risk Scan Engine
Is Arctic Wolf Risk Scan Engine same as Joval Continuous Monitoring?
Yes, Arctic Wolf acquired Joval Continuous Monitoring in August 2021.
Can Arctic Wolf Risk Scan Engine be deployed for ISVs?
Yes, Arctic Wolf Risk Scan Engine can be deployed at ISVs, SaaS companies, banks, federal agencies, and MSSPs.
Does Arctic Wolf Risk Scan Engine only support Windows?
No, Arctic Wolf Risk Scan Engine supports Windows, Linux, MacOS OSX, Solaris, AIX, HP-UX, and Free BSD environments.
What are the scan targeted platforms that Arctic Wolf Risk Scan Engine supports?
Windows XP SP3+, Windows Server 2003 SP2+
RHEL 5+, Fedora 14+, SUSE Desktop 10+, SUSE Enterprise Server 9+, Ubuntu 8.10+, Debian 6.0+
AIX 6.1+, Oracle Solaris 8+, HP-UX: 11.23+, FreeBSD: 8.4+, VMWare ESXi: 5.0+
Mac OSX Snow Leopard+, Apple iOS 5.1+
Cisco IOS 12.2+, Cisco IOS-XE 12.2+, Cisco ASA 9.0+, JunOS 8.5R1+