Cloud Detection and Response
Arctic Wolf® Cloud Detection and Response identifies and stops threats across IaaS and SaaS resources.
IT teams adopting multiple cloud platforms and services struggle to properly configure even basic security controls, logging, and monitoring.
Most cloud security products are difficult to set up and require frequent policy adjustments which often results in security gaps in the fast-moving world of cloud resources.
Finding security experts who are also cloud experts is exceedingly difficult for most organisations.
The Challenges of Cloud Security
Cloud adoption is rising, but so are cloud threats. Too many IT teams are falling behind.
Arctic Wolf's Cloud Monitoring pricing is based on stable parameters including users and servers, allowing businesses to fully secure environments while controlling costs.
Broad Cloud Security Visibility
Get unlimited access into cloud security events with dashboards and standard and custom reporting.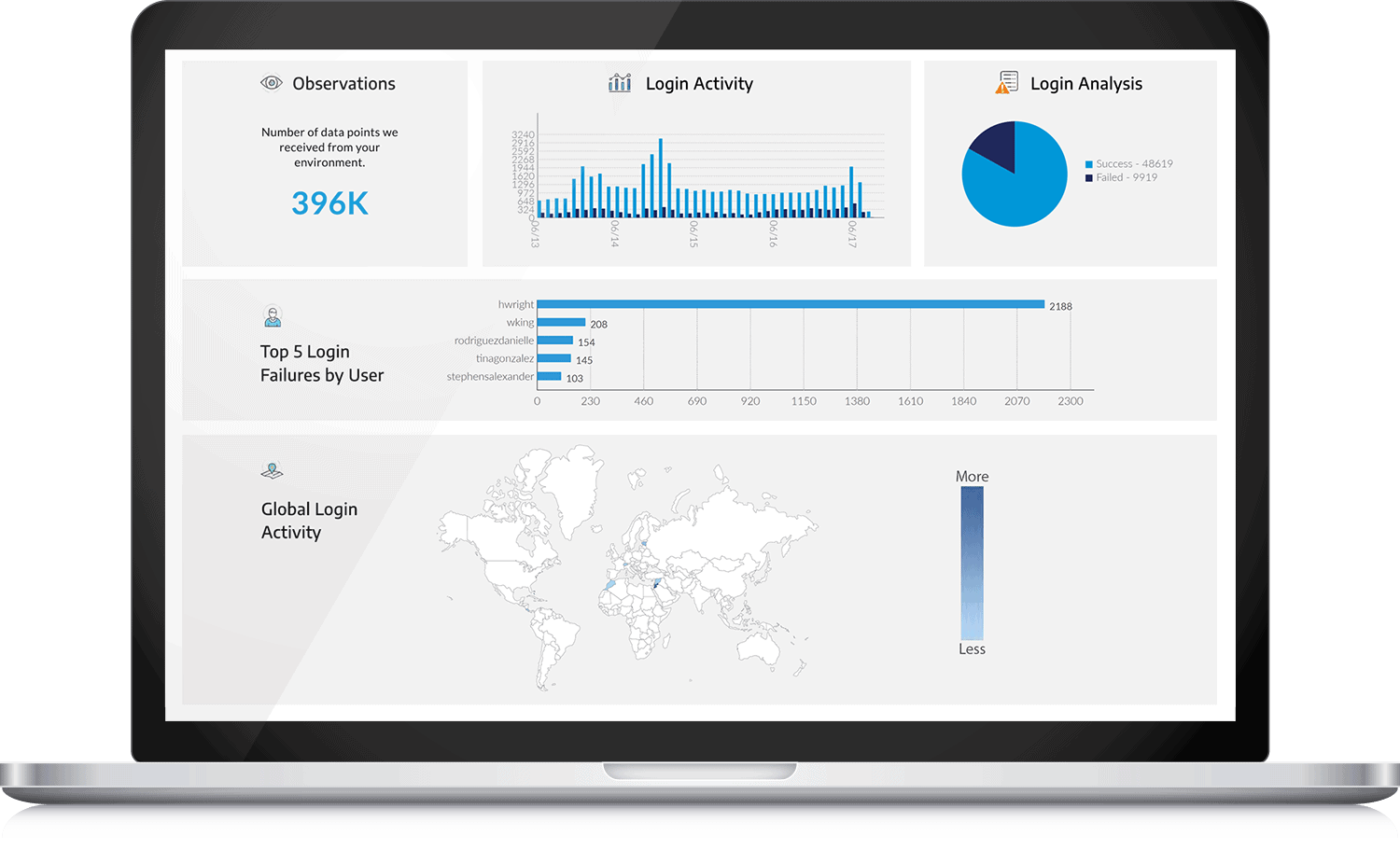 Learn More About Securing Cloud Infrastructure and Services
We're here to help. Get in touch to schedule an introductory call with one of our team members and learn more about how Arctic Wolf can benefit your organisation.