The Pack is the global leader in security operations, but don't take it from us. Just two years after launching Arctic Wolf® EMEA (Europe, Middle East, and Africa), our ambitious growth plan is garnering accolades that reflect our commitment to excellence in security and workplace culture, and we're not slowing down anytime soon. 
In March 2023, we were named a United Kingdom Great Place to Work, following our victory late last year as the 2022 IT Security Provider of the Year at the British Legal Technology Awards.  
Clare Loveridge, EMEA Vice President and General Manager says, "With ambitious growth plans to mirror the success Arctic Wolf has had in North America, we knew that ensuring that we could attract, recruit, and retain the best people to serve and delight our customers would be central to our success." 
Since our launch in March 2021, Arctic Wolf EMEA has grown significantly from an 8-person UK team to 48, and a total of 125 employees across EMEA. To ensure that we consistently deliver a positive employee experience to our people, we are committed each day to our cultural tenants:  
Stronger Together — Seek to Understand, Foster Pack Unity, Communicate with Candour

 

Own the Outcome — Protect and Delight, Be Accountable, Security First 

Lead the Way — Innovate to Advance, Listen, Learn, Teach, Speed & Quality 

 
Throughout our offices across the world, Arctic Wolf is committed to its "Pack Unity" culture, where all feel safety, belonging and can thrive in an environment built on respecting, listening to, and empowering employees to reach their full potential inside and outside the workplace. When hiring in the UK and beyond, Arctic Wolf places an emphasis on seeking talented individuals, often outside of traditional tech hubs and career paths, to help foster innovation and creativity in its teams.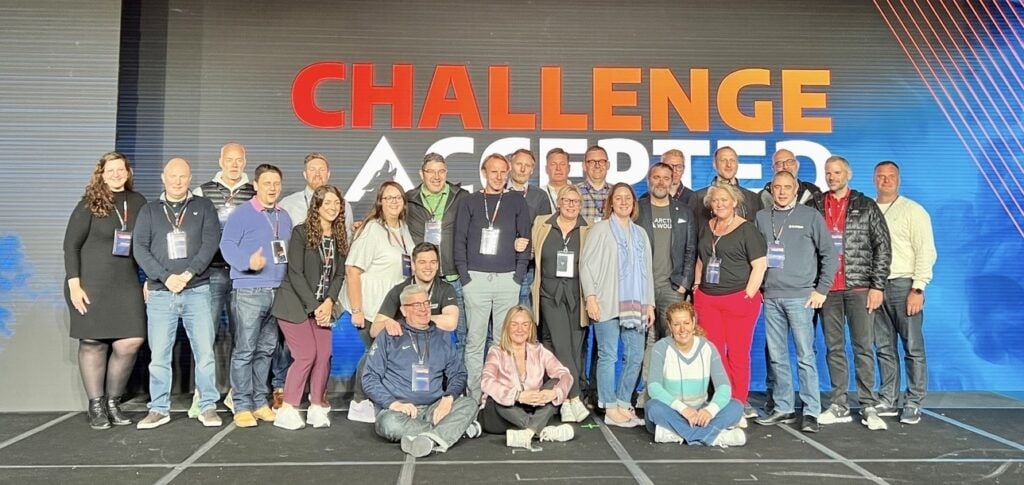 The company's proven strategy of taking on eager, detail-oriented, and ambitious candidates from diverse backgrounds has fueled a holistic approach to cybersecurity. Underpinned by simplicity, ease of use, and accessibility, our Security Operations Cloud is without parallel anywhere in the industry.  
But it's not just our customers that are benefiting. A Great Place to Work survey of Arctic Wolf's UK employees taken in March 2023 revealed 96% of our people say Arctic Wolf is a Great Place to Work, citing the progressive workplace culture, growth opportunities, and emphasis on employee recognition. Check out some of the most poignant quotes from our Pack members:   
"Progressive culture where everyone and their contributions count, not just a number." 

 

"Strong team spirit, great benefits, and growth opportunities." 

 

"The company has a very clear and ambitious mission that is meaningful and valuable to customers and employees." 

 

"Culture, recognition, ability to make an impact, and a very clear vision and mission statement." 

 

"I have worked in many tech businesses where there is terrific drive to do well but here

,

added to that, is a desire to have fun while we do it and value everyone in the organisation. 

 

"It is a very inclusive environment with a particularly flat hierarchy — senior management are always visible and available to help. Communication is also great across the EMEA organisation. I love working here!" 

 

"Arctic Wolf's mission to end cyber risk is at the core of everything we do, and it feels great to take such a genuine mission statement to market that resonates exceptionally well with customers." 

 

Anna Taylor, People Director, says, "We are proud to be setting the standard in the cybersecurity industry for excellence in culture and technology across EMEA. Attaining our first Great Place to Work accreditation reflects our continued commitment to cultivating a collaborative and productive work environment that welcomes a diversity of backgrounds, cultures, and ideas." 
Come and join the pack https://arcticwolf.com/uk/company/careers/