Calculate Your Security Operations Savings
Between hiring the right team, maintaining current systems and implementing new solutions, securing your business can add up quickly. Discover how much you could save with our Total Cost of Ownership calculator.
The Challenges of Protecting Your Organisation
As the economic damage from data breaches continue to grow, the cost and time needed to effectively defend against them has risen dramatically.
Time to value for a traditional SIEM or logging tool
Organisations who cite lack of skilled staff as challenge for a centralised SOC
Minimum number of full-time security staff recommended for a 24x7 SOC
"Arctic Wolf brings exponential benefits in terms of affordability. It saves us several times over on the cost of a full-time employee, and that saving more than pays for a comprehensive security service that monitors things 24x7."

As the cost of cybercrime continues rising at an incredible pace, organisations turn to security operations centres for 24×7 protection. If you're thinking about building your own SOC, here are thecore components to considerwhen mapping out budgetand impact.
Arctic Wolf's security operations solution includes all of these features and more.
Discuss your
cost saving calculations

with a cybersecurity expert today.
Discover Greater Insight Into How Much You Can Save With Arctic Wolf
Forrester Consulting conducted a Total Economic Impact™ (TEI) study and examined the potential return on investment (ROI) enterprises may realise by utilising Arctic Wolf's Security Operations services. The results? Avoiding software and infrastructure costs to reach the same level of security saved US$1.4 million, delivering an NPV of US$2.3 million and an ROI of 411 per cent.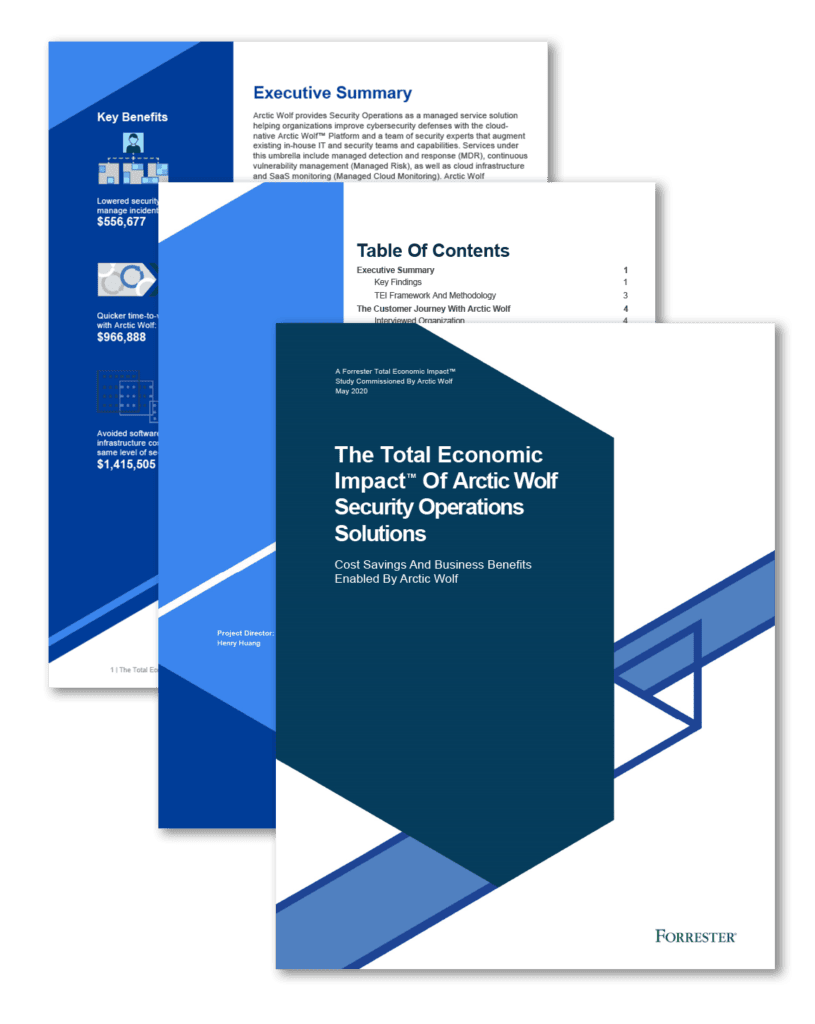 We're here to help. Get in touch to schedule an introductory call with one of our team members and learn more about how Arctic Wolf can benefit your organisation.