The Challenges of Protecting Your Organisation
As the economic damage from data breaches continue to grow, the cost and time needed to effectively defend against them has risen dramatically.
Time to value for a traditional SIEM or logging tool
Organisations who cite lack of skilled staff as challenge for a centralised SOC
Minimum number of full-time security staff recommended for a 24x7 SOC
"Arctic Wolf acts as a force multiplier for our IT team. Arctic Wolf ensures Zelle's and our clients' data always remain secure. It has improved our security posture and helped us meet client security obligations."

As the cost of cybercrime continues rising at an incredible pace, organisations turn to security operations centres for 24x7 protection. If you're thinking about building your own SOC, here are the core components to consider when mapping out budget and impact.
Arctic Wolf's security operations solution includes all of these features and more.
Discuss your
cost saving calculations

with a cybersecurity expert today.
Discover Greater Insight Into How Much You Can Save With Arctic Wolf
Staffing and retaining a 24x7x365 security team is both expensive and difficult. Forrester studied existing Arctic Wolf customers and their financial analysis found that a composite organisation experiences benefits of $1.38 million over three years versus costs of $269,000 adding up to a net present value (NPV) of $1.11 million and an ROI of 414%.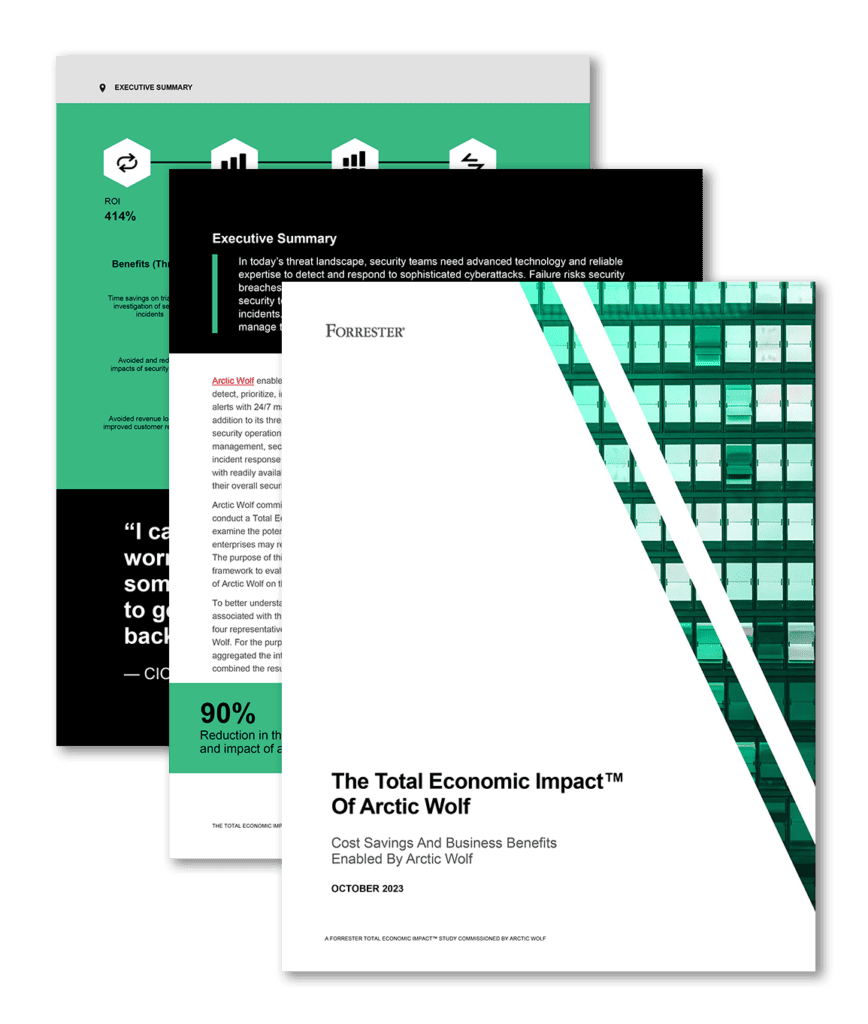 We're here to help. Get in touch to schedule an introductory call with one of our team members and learn more about how Arctic Wolf can benefit your organisation.