Managed Threat Detection and Response Stops Ransomware
24×7 SOC at your service for advanced threat detection and response for all facets of a healthcare organization's IT infrastructure
Stop Ransomware in its Tracks
How likely are you to detect ransomware before it's too late? Perimeter defenses are proving incapable of keeping ransomware out of healthcare organizations. AWN CyberSOC takes the guesswork out of security by providing a turnkey security monitoring and threat detection service. The 24×7 SOC at your service includes:
Vigilant SOC service customized to your needs
Dedicated rock cyber warriors who live and breathe security
Cloud-based SIEM for incident detection and investigation
To learn more about how to stop ransomware, download our Cybersecurity Insights for Healthcare.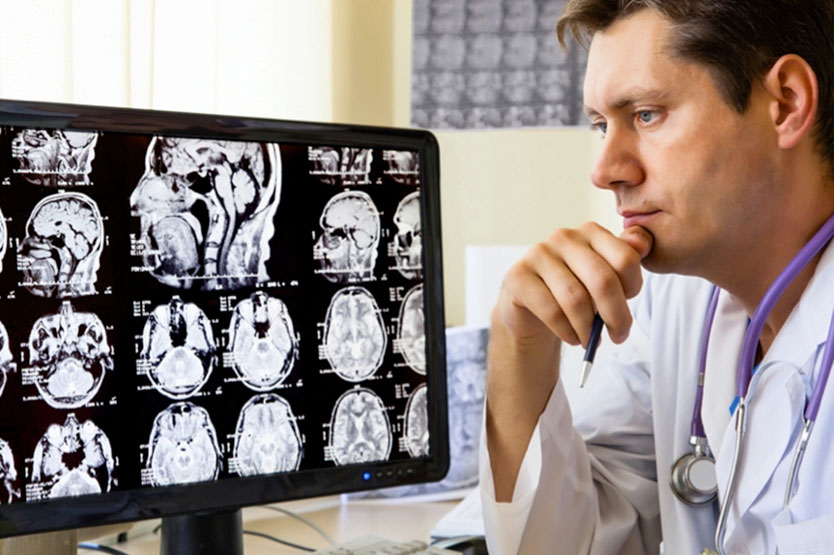 Security Cameras for Your ePHI
Healthcare organizations could face steep fines of up to $1 million per year for violating HIPAA regulations. ePHI data are prime targets for hackers because they are worth 10X more than credit card numbers on the black market. Most organizations have rudimentary security mechanisms in place and inevitably, they will fail. The best defense is not only to rely on products designed to prevent ePHI compromise, but to also implement "security camera" detection capabilities to identify suspicious behavior that could indicate that a breach has occurred.
Managed detection and response (MDR) services are not offered by traditional MSSPs. To learn more about the MDR service, read the FAQ.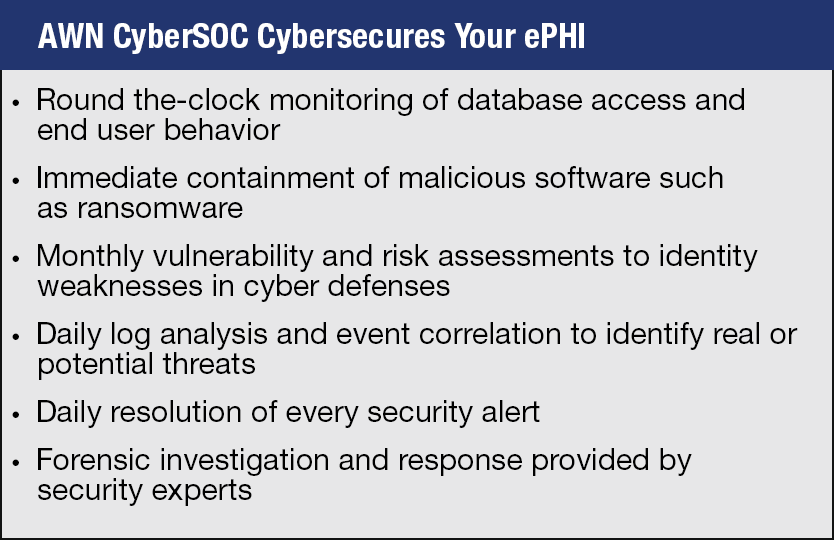 AWN CyberSOC directly addresses most of the Administrative Safeguards outlined in § 164.308 for HIPAA compliance. Our managed threat detection and response service enables immediate compliance with the key security regulations. Data collection is automated and continuously analyzed by a combination of machine learning and security engineers. End users and devices are automatically discovered and monitored for potential risks and security violations.