We surveyed hundreds of healthcare organizations to learn their biggest security concerns. This is part 2 of 3 in our series on healthcare security trends, so check out part 1 if you haven't yet and be on the lookout for part 3 soon!
The continuous quest to improve patient care has resulted in increasingly connected hospital systems and digital records shared across locations. Such technological advances have created a complicated IT landscape and new security threats.
Our recent survey of hundreds of IT professionals confirms that the ongoing complexity of healthcare security is of major concern. Nearly a third of respondents indicated that 24×7 security monitoring was their biggest challenge. We don't expect this problem to end any time soon.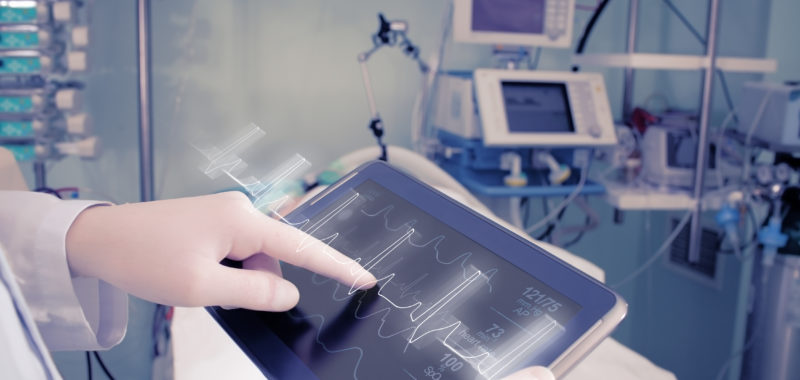 The Struggle with 24×7 Security
As healthcare organizations undergo digital transformation, they exponentially increase the attack surface and the amount of sensitive data at risk. Keeping all this data secure puts a significant burden on IT resources.
Yet in a patient-centric environment, it's a given that healthcare leaders need to dedicate the bulk of resources to patient care. Healthcare security and data privacy, while important, can't outcompete other critical priorities.
The Urgency to Close the Gaps
Managing security 24×7 has never been more important. A recent ransomware attack on a Washington state hospital is just one example that shows why.
The June attack on Grays Harbor Community Hospital (GHCH) began with a phishing email sent to employees on a Saturday, when in a typical hospital there are few IT personnel around. Attackers certainly do their homework. By Monday, when IT finally began turning off servers to contain the attack, the infection was already widespread.
Fortunately, critical services and systems were not impacted in this attack, and GHCH didn't pay the $1 million ransom. But the next hospital may not be so lucky.
More Experts in Your Corner
Our survey found that more than 40% of organizations struggle with managing their abundance of security devices and tools. This indicates that buying yet another tool will not solve the problem. It will only make security more complex.
Ideally, you'd hire more people and grow your security staff to keep up with today's ever-more sophisticated threats. But considering the severe shortage of the talent gap — which continues to widen — this is another challenge not easily solved.
Bridging these gaps with outside resources and expertise is one way to succeed in today's IT landscape. Bringing all the security staff and technology under one roof with a security operations center (SOC) solves the 24×7 security monitoring problem. And a SOC-as-a-service takes that burden off your hands, giving you the same benefits as having an in-house SOC but without the pressures on your IT staff.
Benefits of SOC-as-a-Service
As a cost-effective alternative to building your SOC in house, SOC-as-a-service includes the following advantages, among others:
A turnkey solution that immediately adds significant value to the capabilities of your in-house resources.
A dedicated team who collaborates with you and serves as an extension of your IT staff. These security experts work hard to understand your business goals, security challenges, and limitations — and are available around the clock.
Continuous 24×7 monitoring with eyes on glass by skilled, experienced analysts to ensure that you have not only the best tools but also the processes and expertise to detect threats quickly and lead an immediate response.
For more insights into the complex challenges facing the healthcare industry today (and what you can do to solve them), download our free healthcare trends report.