Many companies today are ill-equipped to effectively safeguard their data and systems from today's sophisticated cyberattacks. That's according to the results of a recent survey of hundreds of IT and security professionals published by Cybersecurity Insiders in its 2018 Managed Security Report. So, if security-related issues are a challenge for your organization, you're not alone.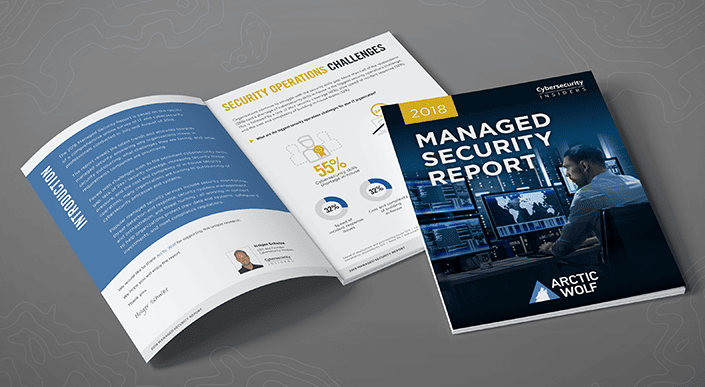 Firms Are Suffering the Consequences
Cyberthreats can strike from anywhere, at any time, and the 2018 Managed Security Report shows that companies increasingly recognize the need for centralized visibility and 24×7 security monitoring. Yet, while most firms (56%) say they have an IT team that can provide ad-hoc monitoring as needed, only 19% have fully-staffed security operations centers (SOC) with single-pane-of-glass visibility into their entire network and the capabilities to monitor, detect, and respond to threats. Without a SOC, companies struggle to achieve the comprehensive cybersecurity they need.
Other discoveries in the report's survey show how vulnerable firms are to threats today. During the past year, surveyed companies had been negatively impacted by security incidents in a variety of ways, including:
41% suffered disruption of business activities
37% were affected by decreased employee productivity
18% lost business, which led to reduced revenue
Enter Managed Security Services
Unable to effectively secure their IT environments with what they have, businesses of every size are turning to managed security service providers (MSSPs) to protect their data, safeguard investments, and ensure their regulatory compliance. The biggest reason? These providers offer access to needed security tools and security engineers that give your organization the flexibility it needs to grow and scale. What's more, MSSPs often offer flat monthly or annual pricing, an attractive option that's budget-planning friendly, and favored by most businesses.
Read the Full Report
Not that managed security services don't come with their own challenges, including cost, integration, and performance issues. To see if managed security services are right for your organization, and for the full details of Cybersecurity Insiders survey with IT and security pros, download the 2018 Managed Security Report.