The frequency of today's cyberattacks and data breaches has put firms on notice: Bolster your defenses or expect the worst. As a result, many businesses are recognizing the need for a SOC adoption (security operations center), which combines the right people, processes and technology to help companies effectively identify and respond to growing threats.
Leading business consultancy Frost & Sullivan's recent report, "SOC-as-a-Service Versus DIY SOC," points out several reasons why SOC adoption is on the rise across industries and among businesses of all sizes. For starters, the implications of a cyberattack leading to compromise or a data breach are profound, and companies realize they can't assume such risk. Take a look at this table: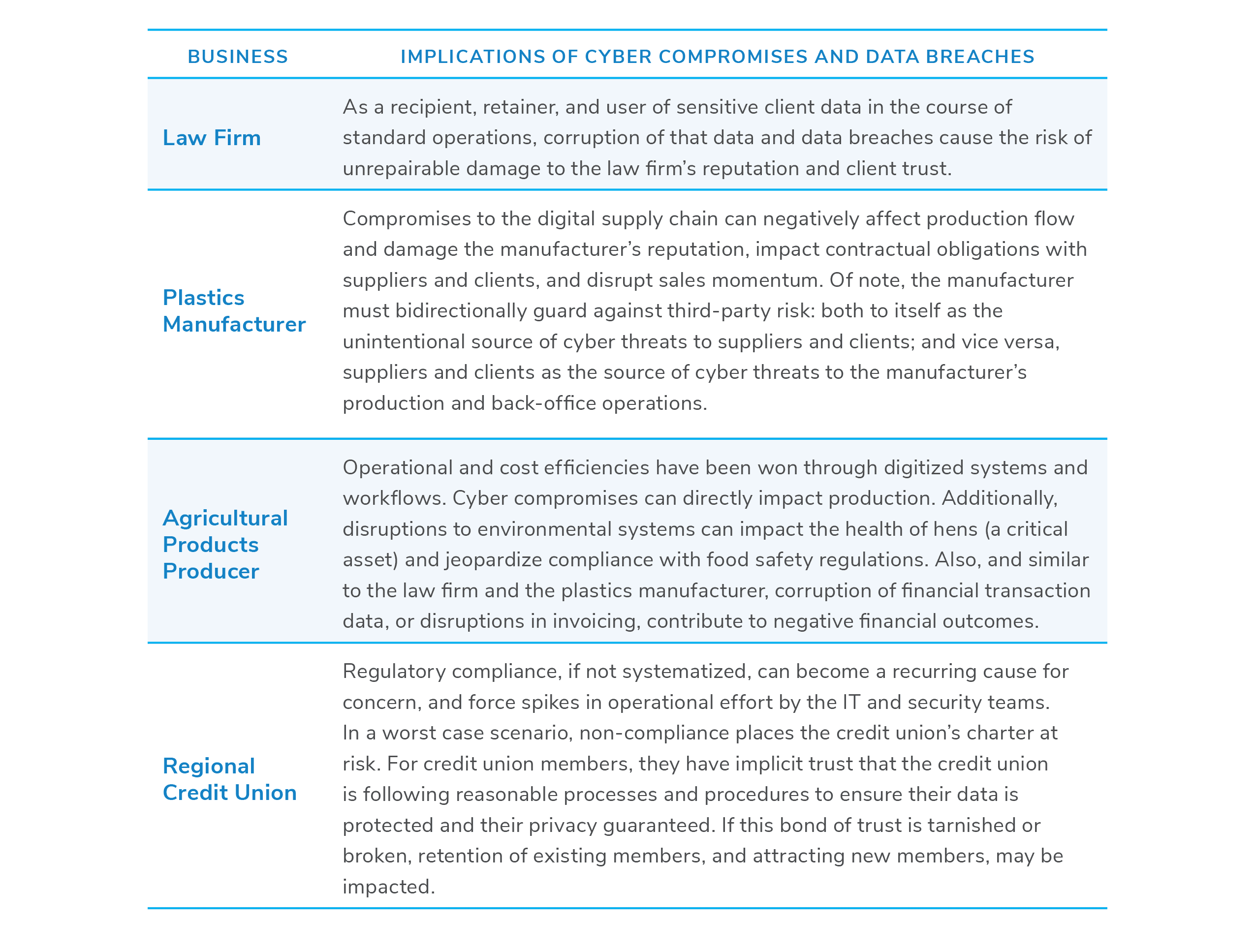 In the current threat environment, IT and security staff are swept up in a tsunami of security alerts and system logs that make it a supreme challenge to detect and respond to threats promptly. The numbers tell the story, particularly with regards to the staggeringly high percentage of alerts that aren't investigated.
For successful security outcomes, a security operations center whether built in-house or used "as-a-service," must provide:
High Accuracy—A SOC must combine machine intelligence and human expertise to eliminate false positives
Comprehensive Visibility—Security experts must be able to have full visibility into all attack surfaces, including on-premises and cloud infrastructure, as well as endpoints
Customized Services—Every SOC must be tailored to the specific needs of the organization
Scalability—Data grows exponentially in the digital age, which brings additional security challenges. Therefore, a SOC platform must be capable of scaling on demand.
Find Out More
The Frost & Sullivan report includes significant detail into what companies need to consider before they obtain the essential security capabilities of a security operations center. SOCs can be cost-prohibitive for many organizations and also require expert professionals to oversee and manage them. That's why Frost & Sullivan did a total-cost-of-ownership analysis between building a SOC in-house or acquiring a SOC-as-a-service. For the results, read the full report.